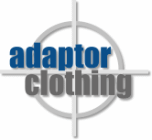 Adaptor Clothing is currently running a Photography competition.
"We want your cool, timeless photographs from the Mod, Skinhead, Rudeboy and Scooterist scenes, to be submitted to our competition to be voted upon by our thousands of fans on Facebook. In order to enter or vote, you must first like our Facebook page...You can then view our Competition app. The winner will be the photograph with the most votes by Saturday 10th May 2014. The earlier you submit your images, the more votes you will be able to accumulate before the closing date. Good Luck!"
Having already been a customer of Adaptor Clothing I can definitely recommend their suit range, which include Ben Sherman, Merc and more recently Adaptors own range of mod style suits.
On 11th May Adaptor are also running their first ever Scooter Rally event.

"Adaptor Clothing is pleased to announce our first ever 'Lazy Sunday' Scooter Rally event. This is our chance to throw a bash for our loyal customers and all those dedicated to the Scootering way of life! On Sunday 11th May, you'll be able to take advantage of 10% Off all Hertford Showroom purchases (10am til 2pm), pick up a voucher for a free burger from our good friends at the Dog and Whistle Pub (from Noon), Live music from the State Affair and the Adaptor Clothing House Band with DJ Kev Lock plus guests spinning the vinyl at the Pub (from 2pm) with classic Vespas and Lambretta all day!"